Marine Nature Museum Marine Jam
Enjoy the beautiful sea at the southernmost tip of Tokushima!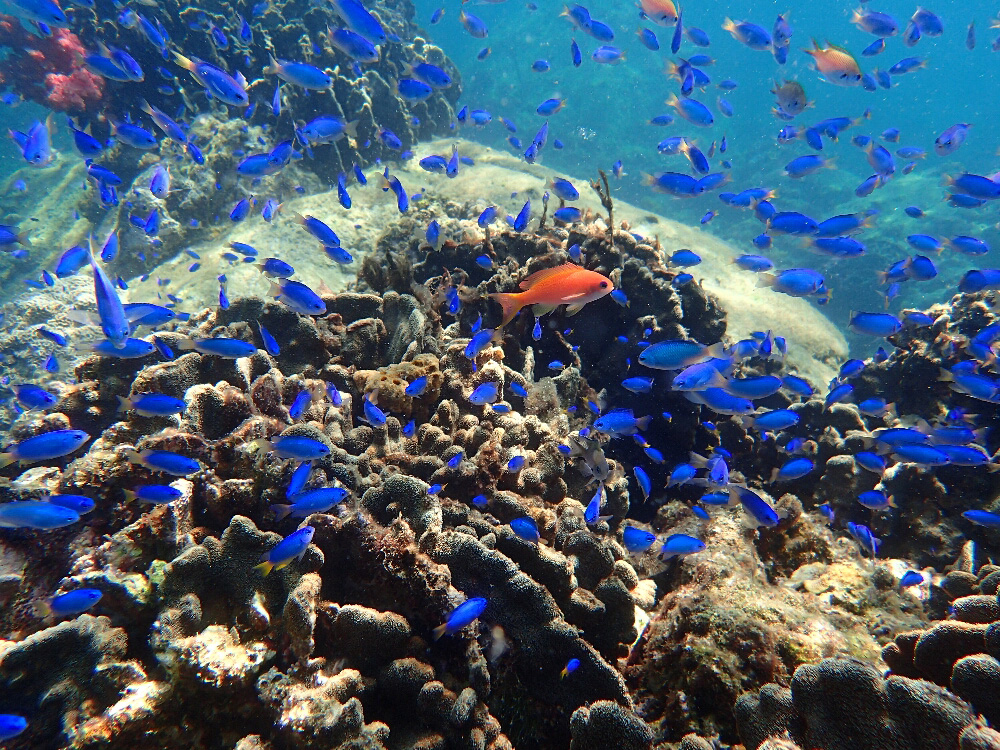 Kaiyo Town in Tokushima Prefecture boasts of its beautiful sea. The Marine Nature Museum Marine Jam is located in the Chikugashima Marine Park, where the transparency of the sea is particularly high. We will introduce the "Marine Nature Museum Marine Jam," which offers a variety of attractions for children and adults, such as an underwater sightseeing boat and a small handmade aquarium.
Enjoy an extraordinary time that you cannot experience anywhere else!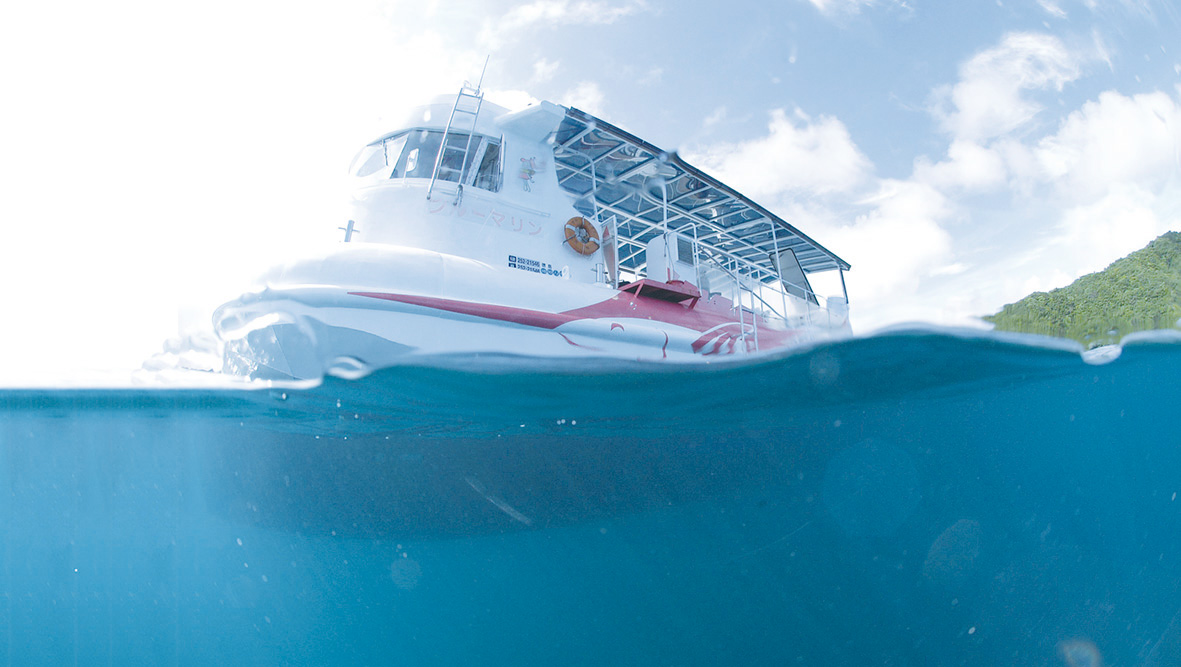 When you visit Marine Jam, the first thing you should experience is the "Undersea Sightseeing Boat Blue Marine" where you can observe corals and tropical fish in the sea up close. The 40-minute excursion under the sea is truly an extraordinary experience, with a guide who accompanies you to explain about the corals and tropical fish that live in the sea, as well as the surrounding waters. In summer, when plankton is abundant, you can see many tropical fish, and in winter, you can enjoy the crystal clear waters.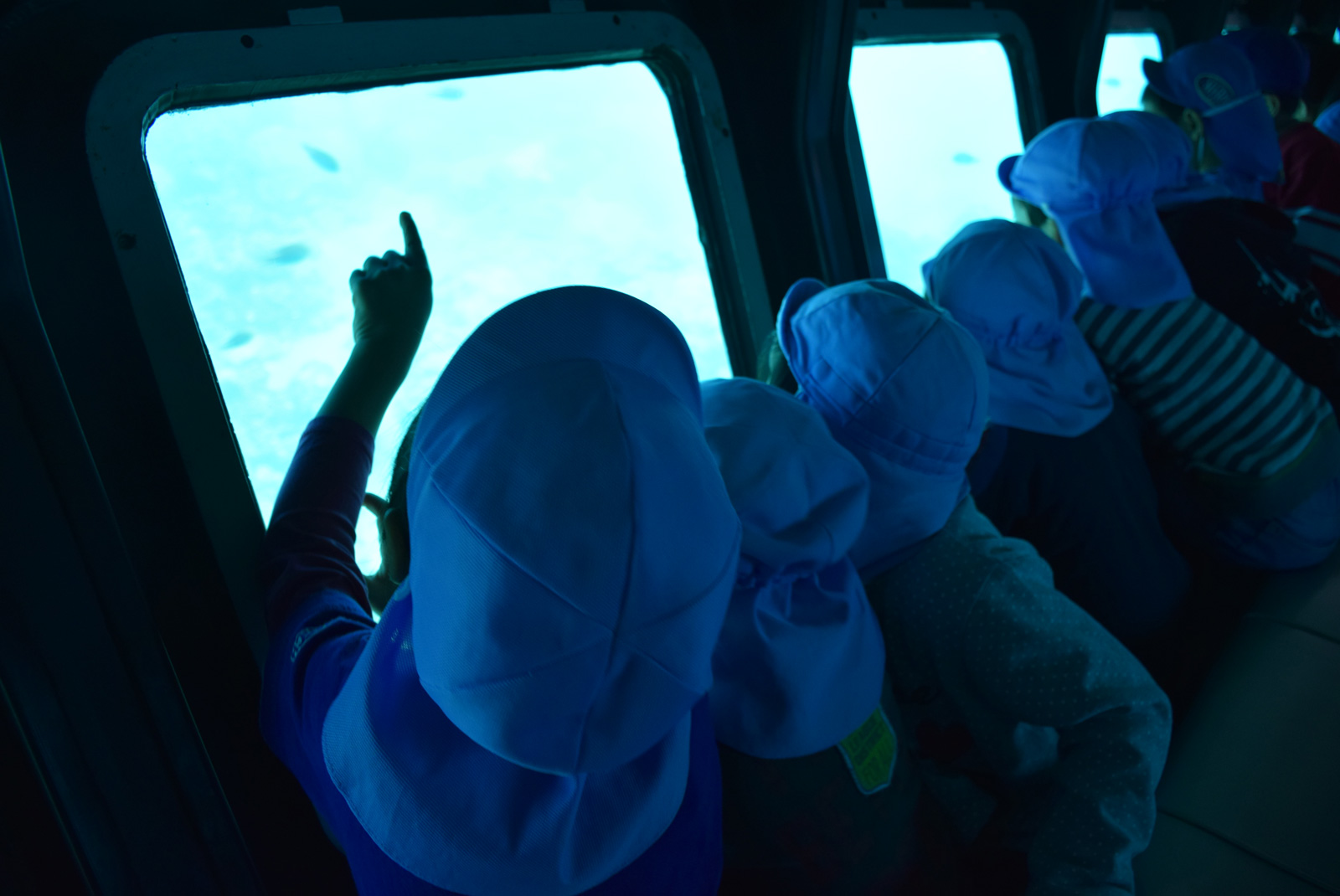 Boarding fee:
Adults (junior high school students and older): 2,000 yen
Elementary school students: 1,000 yen
Infant : 500 yen ※However, 1 person is free for 1 adult.
A cozy little aquarium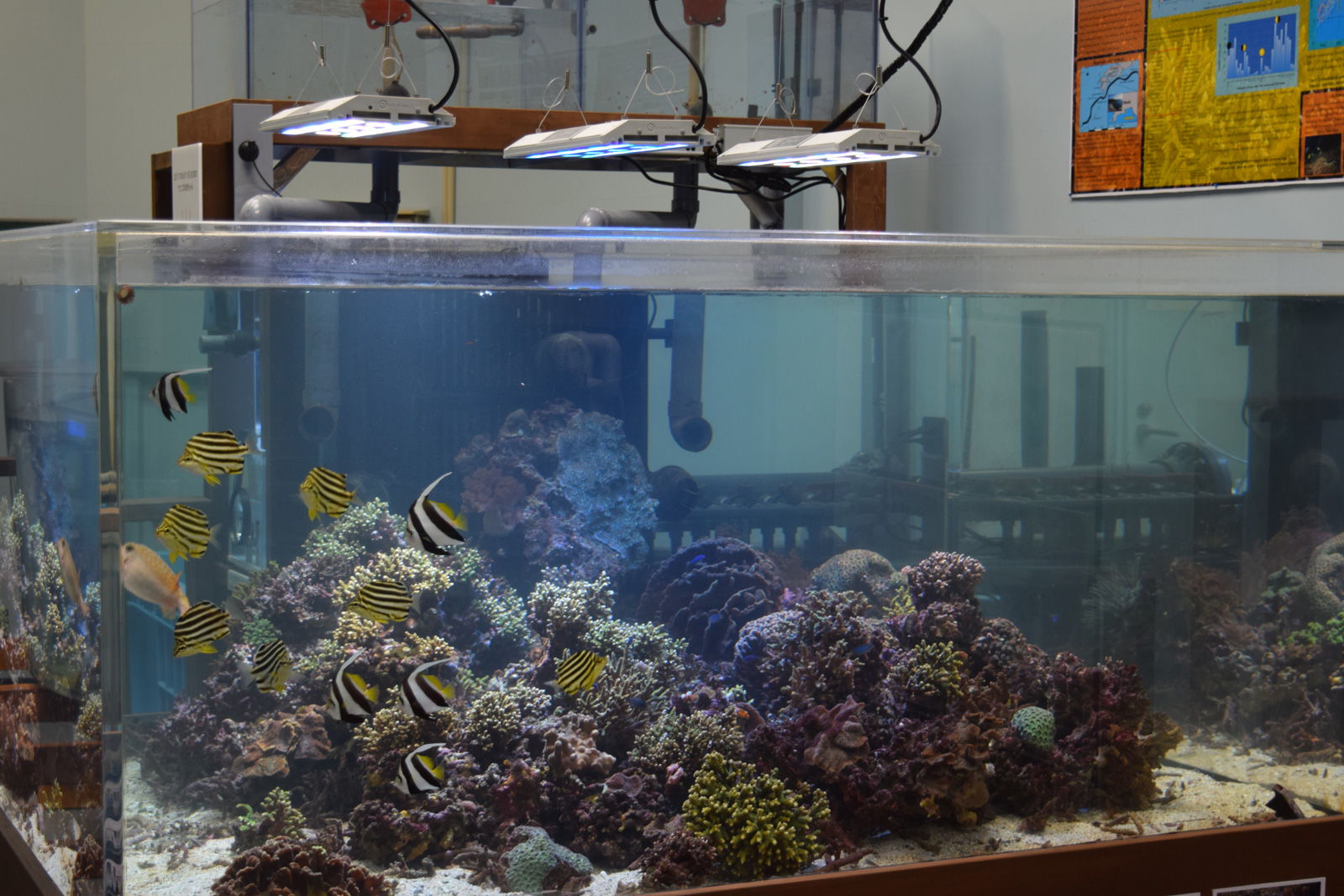 The "Island's Little Aquarium," located in one of the Marine Jam facilities, is another must-visit place. Created by the staff, this aquarium is dedicated to "children's perspectives. The aquarium is designed to satisfy children with exhibits such as the popular bear flea exhibit and a "touch pool" where children can touch sea creatures.
Admission Fee:
Adults (junior high school students and older) : 300 yen
Elementary school students : 200 yen
* Free for those on board the Blue Marine
Supplemental Information
Business hours: 8:30 am – 4:30 pm
Closed: Tuesdays (Open during Golden Week, summer vacation, and year-end and New Year holidays)
Other: The underwater sightseeing boat may be closed due to sea conditions. Please check the Marine Jam website or call to confirm the operation status before your trip. (TEL:0884-76-3100)
Sea kayaking, SUP, and snorkeling experiences are also available. (Reservations required TEL: 0884-76-1401)