Yube of Awa dance and folk dance. Aug.
The Awa Odori competition and folk dances by famous ren in Kaifu-gun attract a large number of spectators.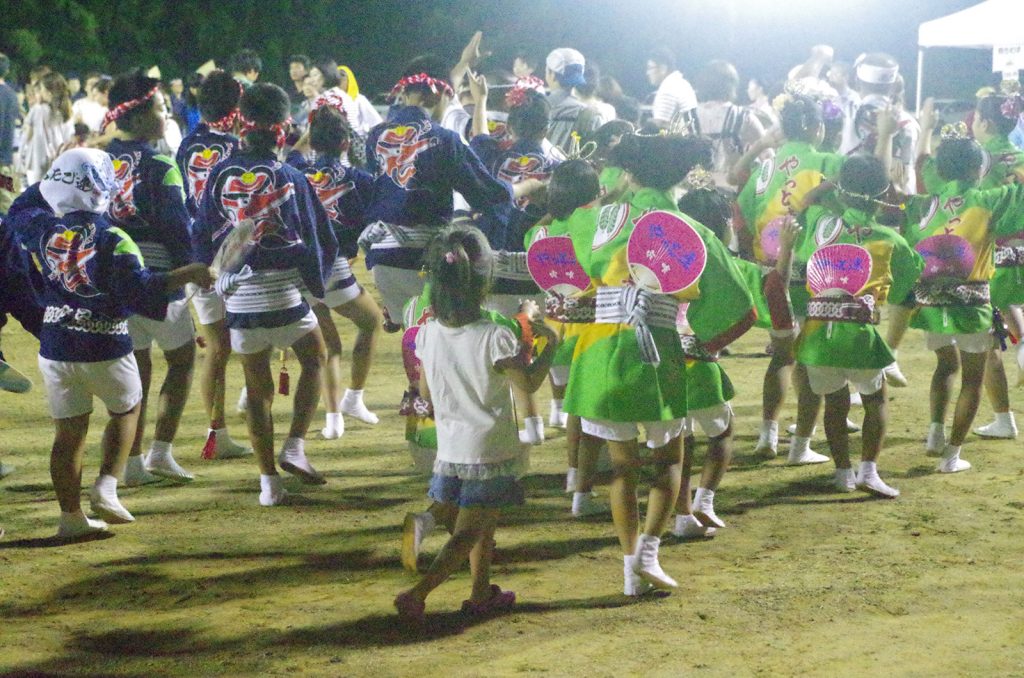 The first part is an "Evening of Folk Dance" performed by local women's society and folk dance clubs, and the second part is an " Awa Odori Competition" will be held by local groups. The last boisterous dance is lively with spectators jumping in and participating.
Event schedule
Date and Time

sat,12.08.2023

Place

Former Kaifu Junior High School Ground: 32 Tsutsumi-no-soto Okuura , Kaiyo Town
(In case of rain, the former Kaifu Junior High School gymnasium)

Detail
Part 1

7:30 p.m. - 8:00 p.m.

Folk Dance Evening
(Folk dances and dances: women's associations, folk dance clubs, etc.)

Part 2

8:00 p.m. - 9:00 p.m.

Awa Dance Competition
(Yasaka/Atago/Yatto/Tonma) You are welcome to jump in and join us! !
Atago-ren/machi Nagashi
Scheduled to be held on August 13, 2023
Meet at Kaifu Government Building parking lot Scheduled to start at 18:00
Pier Kaif ~ Shinmachi – Honmachi
Event information
Address

Okura Kaiyo Town, Kaifu District, Tokushima Prefecture

Telephone number

0884-76-3050 (Kaiyo Town Tourism Association)

Access

From Tokushima IC, take National Route 11 (towards Tokushima City) and take National Route 55 toward Muroto for about 2 hours.
Public Transportation / 15-minute walk from Asa Coast Railway Kaifu Station