Shishikui Hachiman Shrine festival. Sep.
Yoimiya(eve of a festival) has night stalls, Honmiya(main festival) has traditional performing arts at the shrine, and Omikoshi (portable shrine) and Danjiri (floats) parade around town.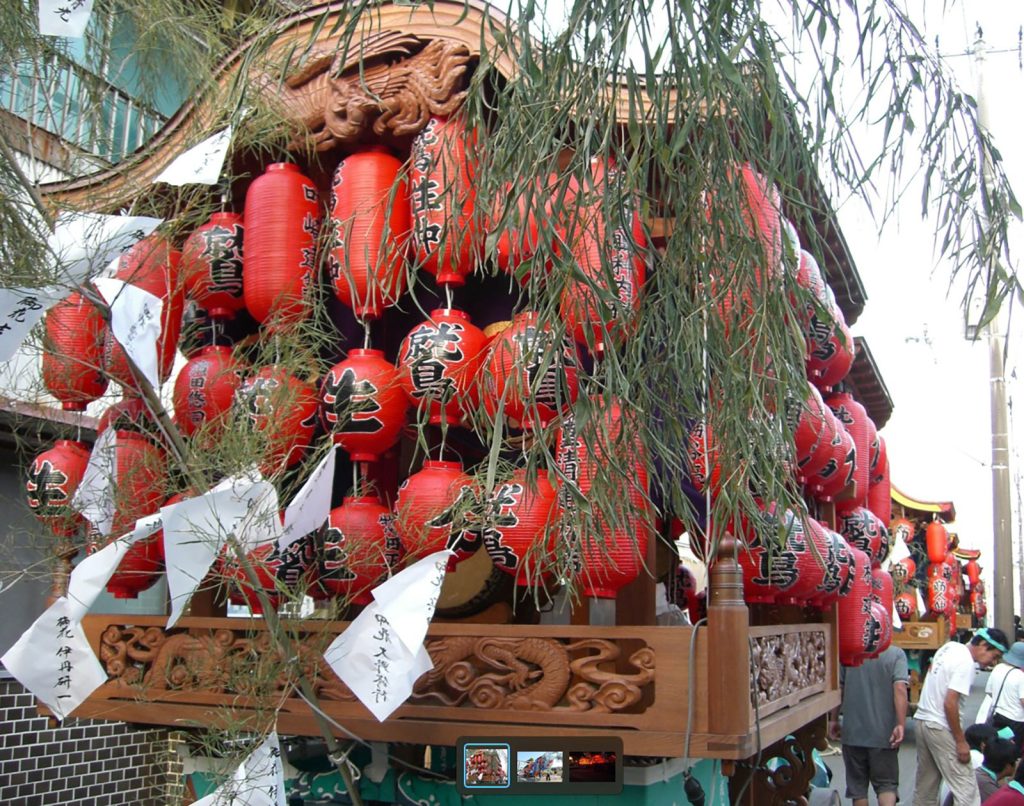 The main shrine has a relationship with all the townspeople parishioners as Ubusunagami (guardian deity) of Shishikui, and is most revered. The enshrined deity is Hondawake no Mikoto. According to the records, ``It is the most solemn of all the festivals, and there are Shinkoshiki, horse racing, and sumo wrestling events at annual festivals, and there is a custom of singing a song called Mago-uta and telling it to each household". The origin of this custom is unknown. In recent years, the festival has been crowded with people enjoying the Danjiri, Sekibune, and night stalls.
Event schedule
Date and Time

sat,23.09.2023 ~sun,24.09.2023

Place

Kubo, Kaiyo-cho, Kaifu-gun, Tokushima-ken
Around Shishikui Hachiman Shrine
Detail
Saturday, September23th

19:00 p.m. -
Danjiri/Bamboo lights
night market

Sunday ,September 24th

10:00 a.m. Reitaisai ceremony

Sunday ,September 24th

13:00 p.m. Danjiri/Sekibune
In order to prevent the spread of the new coronavirus infection, please take measures against infectious diseases such as avoiding the three Cs.
It may be canceled in case of rain.
Event information
Address

Kubo Kaiyo Town, Kaifu District, Tokushima Prefecture

Telephone number

0884-76-3050 (Kaiyo Town Tourism Association)

Access

From Tokushima IC, via National Route 11 (towards Tokushima City) and take National Route 55 toward Muroto for about 2 hours 10 minutes