Asakawa Port festival. Aug.
The festival is held on August 1 every year and is filled with fireworks, night stalls, and folk dancing and Awa Odori(Awa dancing).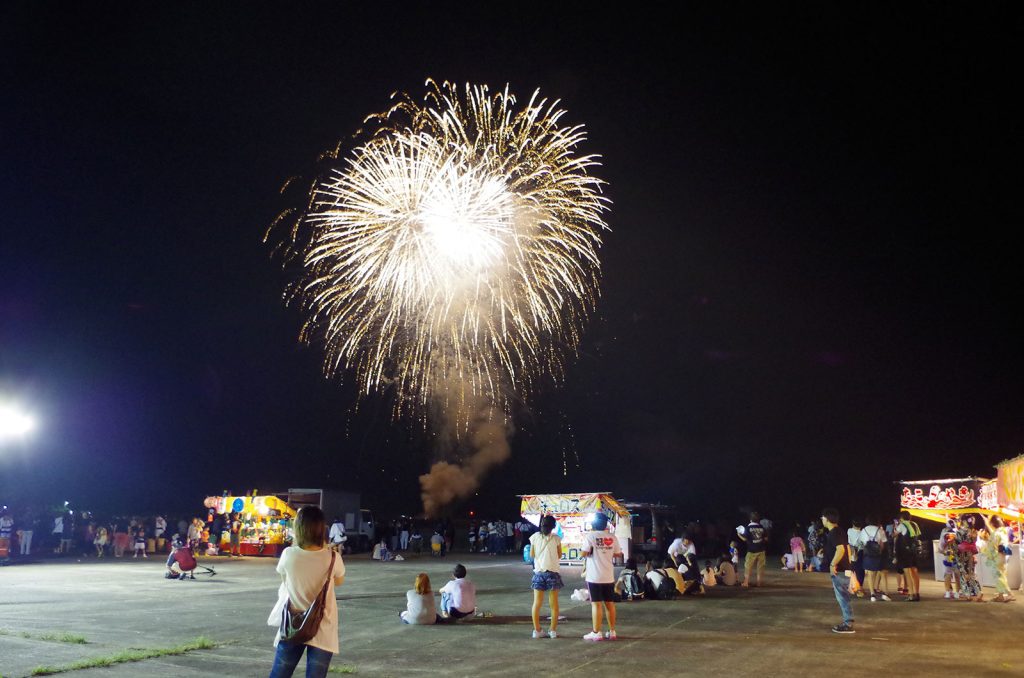 At 6:30 p.m., the parade will start from the entrance of the venue. After that, kids' dance, folk dance, and Awaodori will enliven the event. Handmade "Tairyo -bata(A flag indicating a big catch)" will be on display, and popularity contests will be held at the event site.
Event schedule
Date and Time

tue,01.08.2023

Place

Asakawa, Kaiyo Town, around Asakawa Fisheries Cooperative Association
Detail
6:30 p.m.

parade

7:00 p.m.

kids dance

7:15 p.m.

folk dance

7:45 p.m.

Awa dance

8:30 p.m.

firework
A night stall will be set up around the Asakawa fishery cooperative Aboshiba.
Click here for the 2023 flyer
Event information
Address

Asakawa Kaiyo Town, Kaifu District, Tokushima Prefecture

Telephone number

0884-76-3050 (Kaiyo Town Tourism Association)

Access

By car/ About 2 hours from Tokushima IC to Muroto/Kochi via Route 11 → Route 55
Public transportation/get off at JR Asakawa Station, 10 minutes on foot